MON - TUES 9:00 AM - 5:00 PM
SUN-SAT 6:00 AM - 10:00 PM
Rhino Self Storage in Hurricane, WV is located on Putnam Village Drive. We pride ourselves in taking care of the property as well as our customers. We offer drive-up and interior temperature controlled units at our facility which is well lit, fenced, gated with personalized keypad access, and state of the art cameras monitoring the property 24/7. We have a full time manager available Monday through Saturday to offer our customers superior customer service. We look forward to helping you with your storage needs.
*Promotion Applies Only For Select Units
Self Storage in Hurricane, WV
Facility Features & Amenities
Temperature-Controlled Units

Outdoor Vehicle Parking

24-Hour Video Surveillance

Fully Fenced Property

Electronic Gate Entry

Drive-Up Access

Truck Rentals Available

Affordable Boxes & Supplies

Complimentary Dollies & Carts

Online Rental & Bill Pay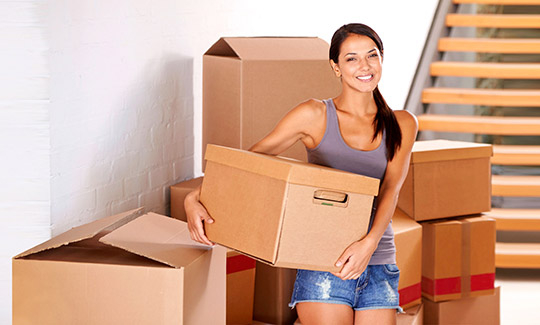 "
"
Ericka Martin
on 09/06/2020
The new owners are every bit as easy to deal with as the old owners!
"
"
Jaime Krueger
on 01/03/2018
Great new facility.. I needed a parking space last minute and on a Sunday for one of my husbands trailers and was met there on a Sunday afternoon. Very impressed with the location and customer service.
"
"
Mark Henson
on 05/24/2017
This is the nicest facility in the area from Huntington to Charleston...Great accessibility, climate controlled, and well secured! Staff very friendly...
Secure Storage Near You
Rhino Self Storage - Hurricane is located in a shopping district on Putnam Village Drive, off of I-64. We're happy to serve our community and surrounding areas such as Teays Valley, Scary, and Culloden. Find us near ALDI, Putnam County Library, and Panera Bread. Stop by the office during normal business hours or give us a call at
(304) 427-5540
.
Get your bidding cap on – we have an auction ready for you to participate in at Rhino Self Storage. When a storage unit is abandoned, we often set up events called "storage auctions" to sell off all of the items sitting around in the unit. This gives anyone from the outside the chance to bid on things from furniture to clothes – and sometimes, even collectibles and valuables.
Get on I-64 E in Teays from Putnam Ave and Hurricane Creek Rd

Head north on Conner St/Putnam Ave toward Conner St

Turn right onto Lynn St

Turn left onto Midland Trail/Teays Valley Road

Turn left onto Hurricane Creek Rd

Turn right to merge onto I-64 E toward Charleston

Follow I-64 E to WV-34 N in Teays Valley. Take exit 39 from I-64 E

Merge onto I-64 E

Take exit 39 for WV-34 toward Teays Valley/Winfield

Continue on WV-34 N. Drive to Putnam Village Dr in Scott

Turn left onto WV-34 N

Turn right onto Putnam Village Dr

Rhino Self Storage - Hurricane will be on the left
Take Winfield Rd to I-64 W

Head southeast toward Scary Creek Rd

Turn right onto Scary Creek Rd

Turn right onto Teays Valley Road

Turn left onto Winfield Rd

Turn left onto I 64

Keep left to stay on I 64

Follow I-64 W to WV-34 N. Take exit 39 from I-64 W

Merge onto I-64 W

Take exit 39 for WV-34 toward Teays Valley/Winfield

Continue on WV-34 N. Drive to Putnam Village Dr

Turn right onto WV-34 N (signs for Winfield)

Turn right onto Putnam Village Dr

Rhino Self Storage - Hurricane will be on the left
Head northwest on Teays Valley Road toward Maplewood Estates

Turn right onto Great Teays Blvd

Turn right onto WV-34

Turn right onto Putnam Village Dr

Rhino Self Storage - Hurricane will be on the left
Get on I-64 E in Hurricane from US-60 E and WV-34 ALT N/Main St

Head east on US-60 E toward 1st St

Turn left onto WV-34 ALT N/Main St

Turn left onto Conner St/Putnam Ave

Turn right onto Lynn St

Turn left onto Midland Trail/Teays Valley Road

Turn left onto Hurricane Creek Rd

Turn right to merge onto I-64 E toward Charleston

Follow I-64 E to WV-34 N in Teays Valley. Take exit 39 from I-64 E

Merge onto I-64 E

Take exit 39 for WV-34 toward Teays Valley/Winfield

Continue on WV-34 N. Drive to Putnam Village Dr in Scott

Turn left onto WV-34 N

Turn right onto Putnam Village Dr

Rhino Self Storage - Hurricane will be on the left